How EZ Move Storage & Moving Works
Once you've chosen EZ Moving for your storage and moving needs, we'll deliver a clean, dry portable storage and moving container to you. Our storage units are designed to fit in your driveway or on a city street. Once we've delivered the portable storage unit, there are no time limits, and you can pack at your own pace. Once you're done you have three options for maximum flexibility: store it yourself, have us store it at our secure location, or have us pick it up when you're ready and move it to your new location. No matter your moving, or storage needs EZ Move has a solution that works right for you.
How We Make Storage & Moving EZ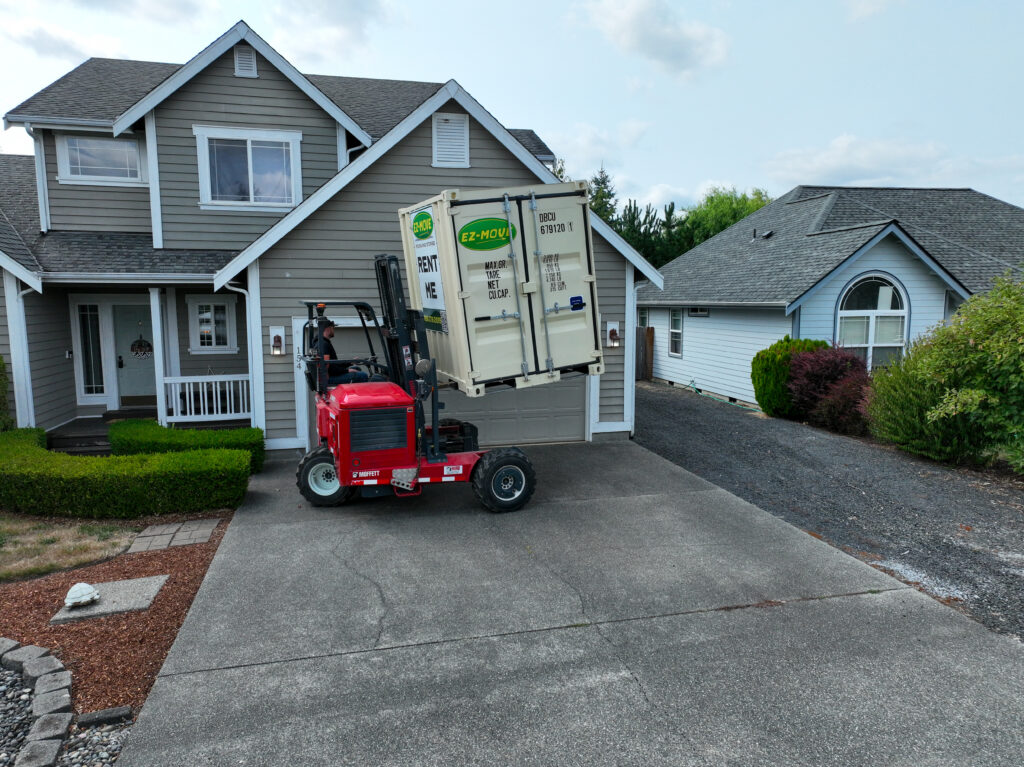 We deliver it.
When you place an order with EZ Move we'll deliver a clean, weatherproof, and secure portable storage container or moving container directly to your location.
Because our portable containers are designed to fit in your driveway or on a city street, one of our friendly EZ Movers will be able to place it exactly where you want it.
You pack and store it.
Whether you're not moving yet or just need a dry place to store your household items while you update your kitchen, there is no need to worry about it.
Our containers are the perfect size to be stored on site, and because each one comes with our unique lock box your items will be safe and secure.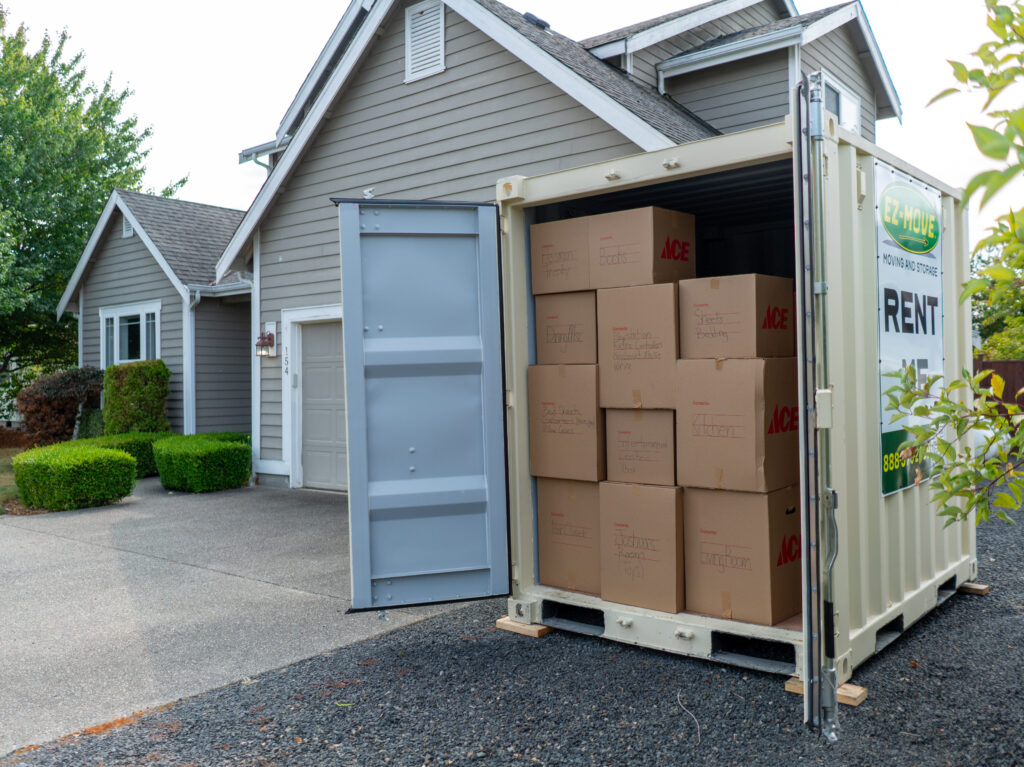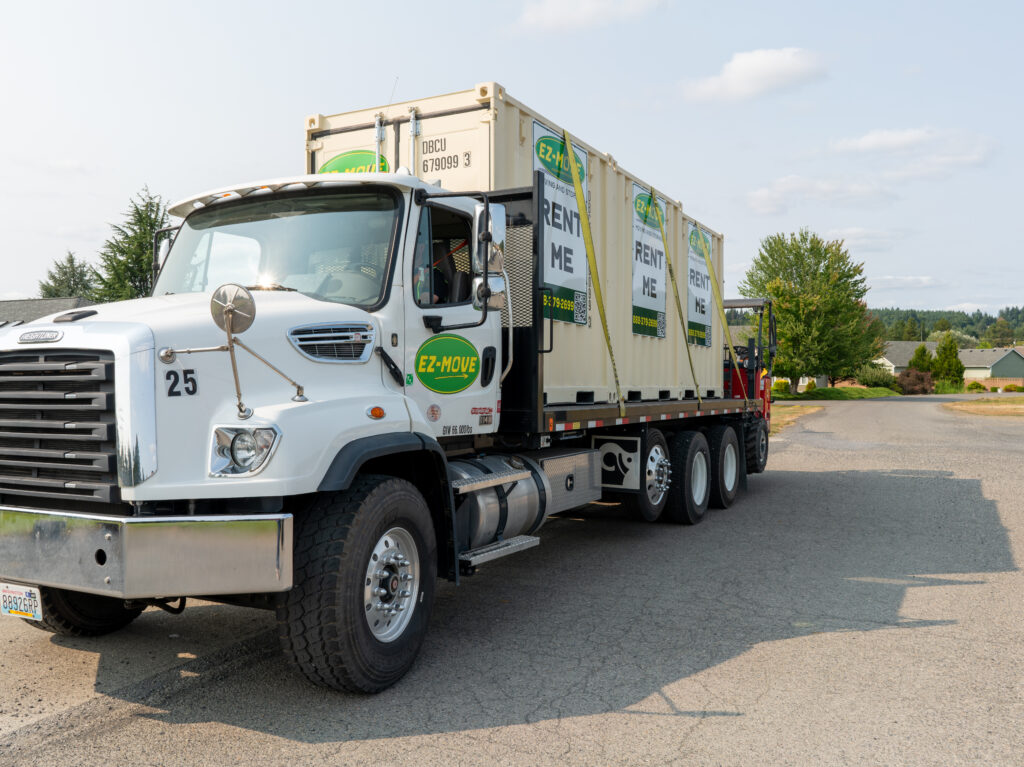 You pack and we move it.
Moving is incredibly stressful, and the last thing you need is another deadline hanging over your head.
You're the boss, and EZ Move we work for you. So, take your take your time, and when you're ready, give us a call and a friendly EZ Mover will be on their way.
Moving Container FAQs
All pricing includes the driver and fuel costs. Because delivery and rental rates can differ between locations, we recommend requesting a quote or giving an EZ moving and storage expert a call.
Are EZ-Move's Moving Containers Secure?
Our containers are not only airtight and watertight, but every EZ Move container comes with a unique steel box and high security lock designed to prevent cutting.